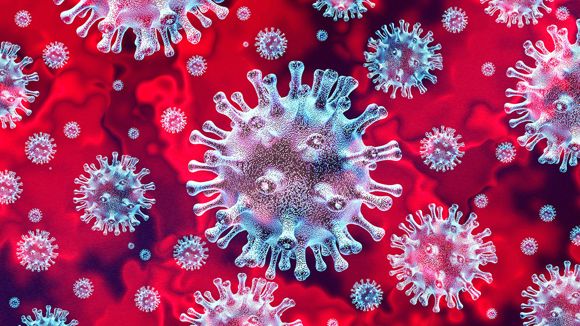 What to expect from our deep cleaning service?
Our coronavirus deep cleaning services help infection prevention control, The recent coronavirus outbreak has highlighted the need for vital infection prevention & control. The coronavirus outbreak serves as a reminder about the importance of effective disinfection procedures & practices for all types of businesses & accessible public areas. 
The new strain of the coronavirus viruses family has proven to be effective at spreading from person to person and also contaminated surfaces and objects.
We can offer disinfection options through a variety of disinfectants to reduce the risk to occupants of spaces from a whole office, classroom, shop or public building.
Disinfection procedures are recommended by the WHO and Public Health England and advice should be taken from the Chief Medical Officer of England. information can be found on the government site.
How does it the sterile cleaning service work?
We offer a direct surface treatment with the most effective virucide protection against Conronavirus its likely to be our ULV treatment. This process allows for a space to be subjected to an application that converts specialist disinfectant liquids into micro-fine droplets that fill a void, disinfecting a greater surface area. The treatment allows for large spaces to be treated in moments using airflow to maximise exposure.
Spaces need to be vacated for just over an hour with no residual smell so treatment can be managed to minimise disruption.  Because treatment is swift costs can be kept to a minimum as the application time is short.
Our Deep cleaning services need carrying out regularly & by trained technicians. Infection prevention control ensures that public buildings and rooms, equipment, devices, and surfaces are free from: 
• Microbes
• Pathogens
• Viruses 
• Bacteria
This specialist disinfection service will make sure that the rooms and place of business are safe for staff and your customers or patients.
will perform decontamination services, and we will help with:
• Health care facility
• Restaurant
• Business
• Office and reception area
• University buildings
• Rented property
• Schools
• Coronavirus cleaning
• End of sterile tenancy cleaning
• School prevention cleaning
• Nursing home sterile cleaning
• Gym prevention cleaning 
• Medical centre cleaning
• Home sterile cleaning
• Office infection control cleaning
• Doctors surgery sterile cleaning
We are the perfect solution to assist your coronavirus infection control. Cleaning & decontamination services are vital in safeguarding the public & your customers.
Call us on 01205 400246 to get a quotation for our coronavirus sterile cleaning service.